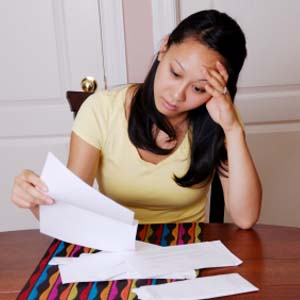 Whether consumers do not stay on top of their finances or just moved back after temporarily living outside of the UK, they may wonder if they have any UK debts.
Contacting current creditors to find out existing balances may not be enough. Some debts may have been accumulated years ago and are past the point of collection notices and phone calls.
The best way for UK consumers to discover what debts they have is to order their credit reports.
There are three UK credit reference agencies: Callcredit, Equifax and Experian
A credit reference agency is a company that collects information from different sources and provides credit information regarding individual consumers. A credit report contains information about individual borrowing and payment habits for credit accounts like loans, mortgages, and credit card bills. Credit scores are assigned to consumers based on use and repayment of credit. Lenders view these as a measure of credit risk.
Most organizations that offer credit to UK consumers, including banks, subscribe to one of the three credit reference agencies to maintain a high quality of lending. They supply information regarding account holders and consider data provided by other lenders when determining whether to offer additional credit to an individual. The Data Protection Act 1998 stipulates that credit data for consumers must be relevant, accurate, up-to-date, and maintained for an approved purpose.
Take A Look At Your Credit File
UK consumers can request a copy of their credit file from each of the three credit reference agencies. A fee of £2 is imposed per report. The agencies also provide free access to this information online for a trial period, after which they may impose a monthly or quarterly charge for access. Special branded services like Credit Expert for Experian are often used to provide these services. Promotional services like Credit Report from Callcredit are also available.
Were You Aware?
Our partners offer friendly, no obligation advice from the start and if required can create and maintain Debt Management Plans (DMP's), Individual Voluntary Arrangements (IVA's), Debt Consolidation Loans or even custom debt solutions.
Please fill out our simple FREE DEBT ASSESSMENT FORM so one of our debt specialists can contact you.
The Consumer Credit Act 1974 governs the activities of UK credit reference agencies. The act includes new regulations for parties engaged in consumer credit and offers additional protection for consumers. For example, a consumer credit body must be licensed by the Office of Fair Trading and county courts have the authority to intercede if a credit agreement is deemed unjust or unfair.
By reviewing their credit reports, consumers identify their existing debts. The status of each debt determines how it should be handled. If debts have recently reached past-due status, a debt management plan may be a suitable solution. A more formal and severe solution like bankruptcy may be the only way to handle debts that have been in default for years. Individuals with any debts should contact a debt expert to determine the best way to handle the situation.
Consumers should review their credit reports on a regular basis during debt repayment and once they become debt-free. This approach enables them to address debt as soon as it arises so they can prevent the situation from worsening. As they get their credit accounts into current status, they will notice that their report looks more favorable and their credit score improves.